Mindrolling International — 30 July 2014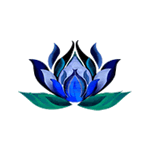 Mindrolling Ladrang, Mindrolling Monastery and Mindrolling International are delighted to announce the birth of the grandson of Kyabje Mindrolling Trichen and Minling Sangyum Sonam Paldron.
Mindrolling Jetsün Dechen Paldron and Kunda Britton Jigdral Gyatso gave birth to a son who has been named – Dungse Gyurme Jigdral Garwang Dhondrub Wangyal (Unchanging Fearless Lord of the Display, One Who Accomplishes the Meaning, Powerful Ruler) by Her Eminence Jetsün Khandro Rinpoche.
Minling Sangyum Kushog and Her Eminence Jetsün Khandro Rinpoche were both present at Mindrolling Pema Gatsal during this time. The joyous occasion was further blessed by the auspicious presence of His Eminence Dzigar Kongtrul Rinpoche. With great kindness, Rinpoche blessed Dungse Rinpoche upon his arrival and made great aspirations for the Mindrolling Lineage and the flourishing of the Buddhadharma. On the 4th day of the 6th lunar month, HE Kongtrul Rinpoche bestowed the long life empowerment to Dungse Rinpoche and his elder sister Jetsün Gautami Thrinley Choedron and the entire family. The entire sangha joyously gathered to welcome the little Dungse, making offerings and participating in the wonderful celebrations.
Jetsun Kushog and Kunda Britton Jigdral Gyatso are delighted and convey their many thanks for the prayers and many good wishes they have received from around the world.
Various forms of traditional prayers and offerings are being offered at Mindrolling Monastery India, Samten Tse, Lotus Garden and various other sacred sites in India and around the world.
This much anticipated news has brought immense joy within the entire worldwide Mindrolling Sangha.